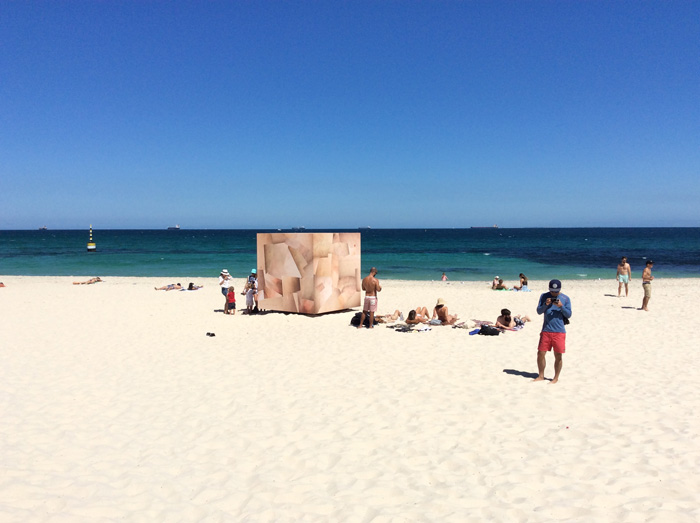 Skin Cube H 265x240x240 cm. Public sculpture at Cottesloe beach, Australia 2016.
Made of plywood and print on pvc.
The print on the surface is pictures of my own skin enlarged.
Skin Cube is a site-specific sculpture in relation to the skin as a big part of beach culture.
It is a hybrid between the subject and the object.
The work is an object that has been given the sence of touch, or a sentient subject which has become the object.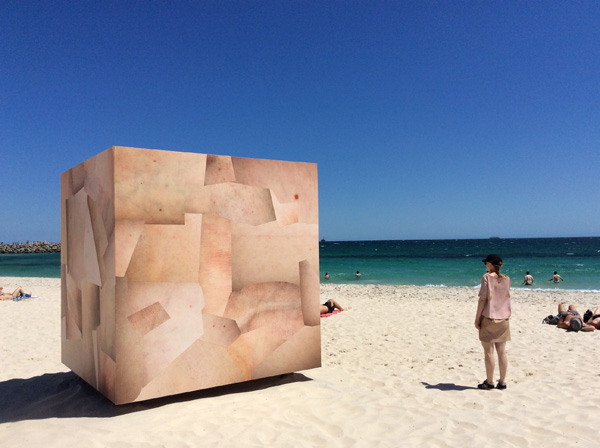 For the opening of the exhibition Sculpture by the Sea, I was performing in a skin dress designed by Gaia Brandt.
It was made of skin print (my own skin) on cotten.
My reflections about the pieces are focused on the interaction between the subject and the object.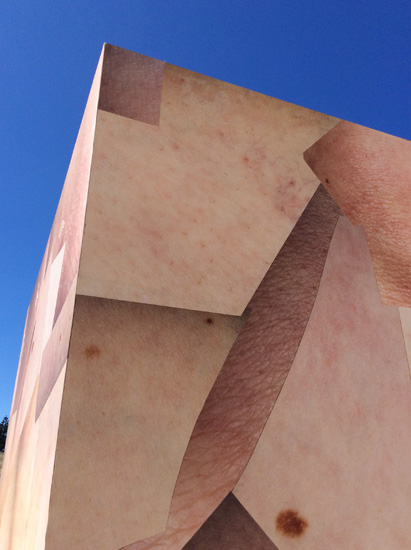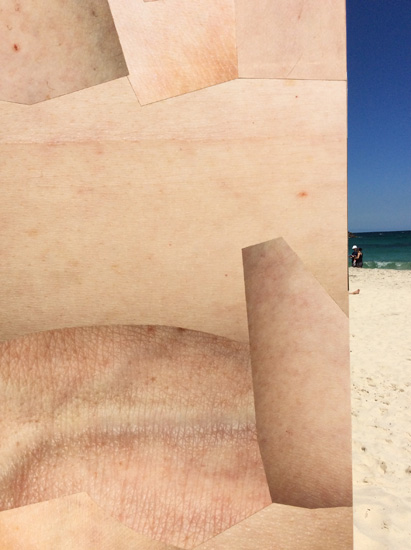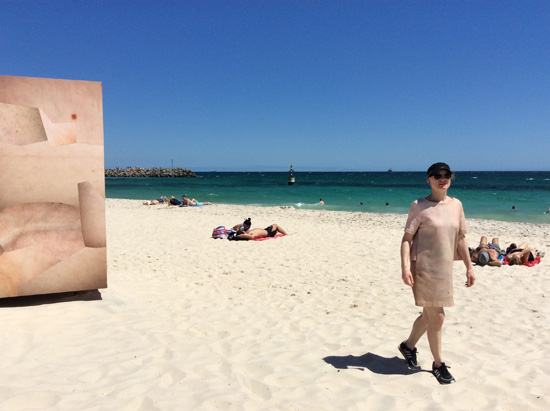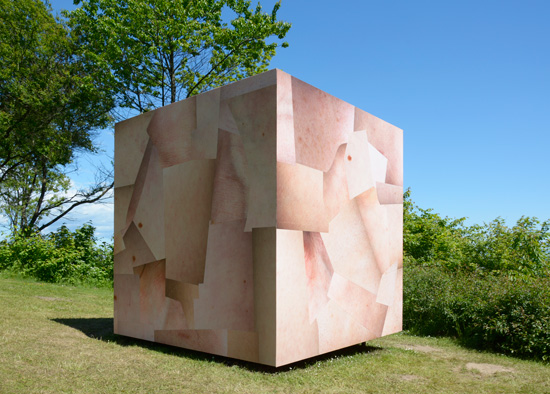 Skin Cube in Aarhus, Denmark.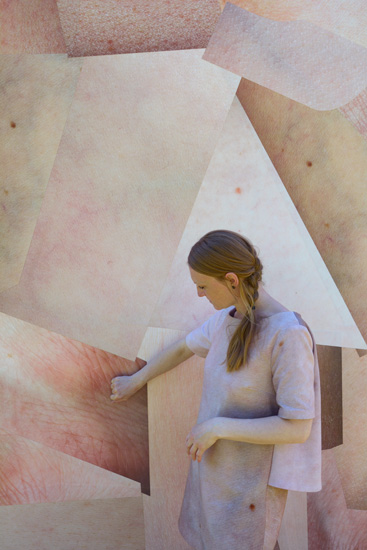 The material skin
Skin Cube i supported by The Danish Arts Foundation