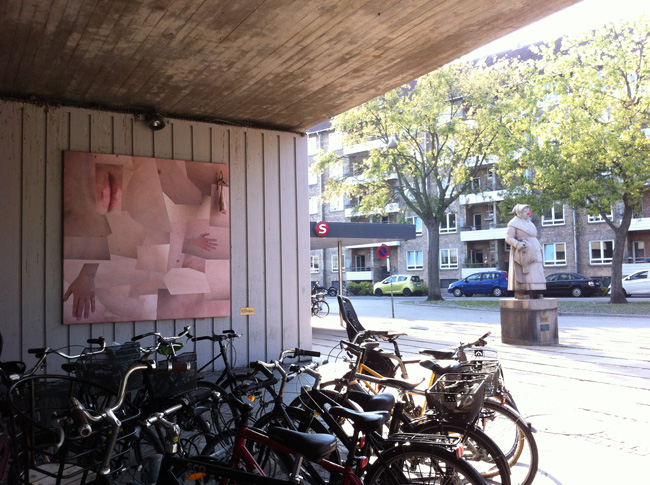 "Fragments" 2016, 240x204x30 cm. Print on PVC and hanging object, wood and print on tricot.
Billboard at Sydhavn Station, In dialog with Fiskerkonen.
The meeting between the billboard Fragments and Fiskerkonen is the encounter between two women
about same age, portrayed by 78-year intervals.
Fragments is a close compressed collage of skin fragments. The skin fragments are from different
parts of my own body and is in a way a large strange puzzle.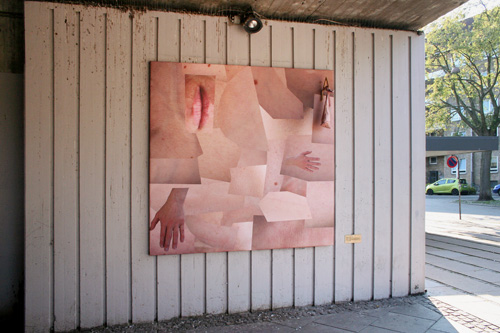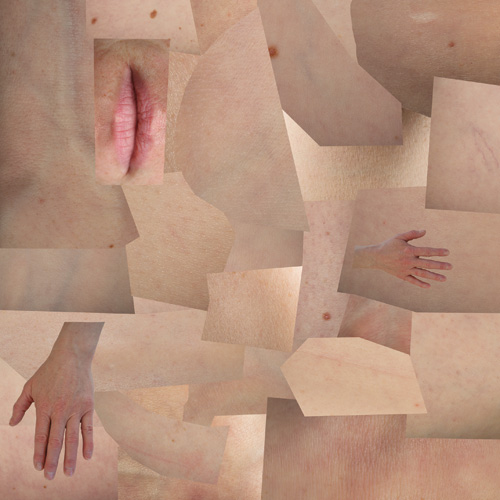 supported by